"Embrace Your Geezerdom !!"
 
They say 7 is a lucky number and that 3rd time is a charm, that's what Will and Bill of W.B. and The Geezers hope, as they lay down the tracks to their new Album, "Bits and Pieces".  Three years has passed since their second release, "You See Old, I See History". Will and Bill have been working hard writing a selection of songs that reach into their past, present and future. We have reached that point where every artist has to decide that they must break the restraints, producers have placed on them, before they become an artistic straight jacket. "We have climbed the learning curve, hand over hand! We forged and tempered our songs in the fires of open mic's, bar rooms and the reviews of our peers at song writer festivals." My grandma used to say one man's trash is another man's treasure and that applies to music. We have written over 25 songs and performed them up-and-down the Gulf Coast. Some have flown high, some crashed and burned, that's the way of the back road troubadour. Inspired by our bands motto of,"EmBrace UR Geezerdom, we have decided to embrace our lives in song, with our heads held high and voice loud enough to be heard around the world.  When  the doctor told Will, "to embrace the fact" that he was getting old. Will answered, "The hell I will, I'm gonna die with a song on my lips, a Margarita in my hand and a beautiful woman in my arms."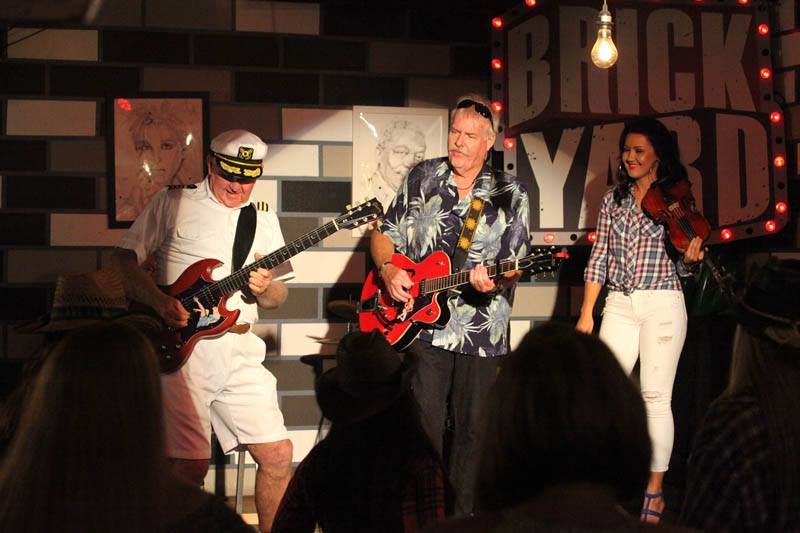 Captain Will
( The W )
Born in Houston, Texas, to a Ship's Captain, Capt. Will got his sea legs at a early age.There aren't many who can say they made their first trans-Atlantic crossing aged 18 months! After college Will signed on as a ordinary seaman on a freighter bound for Egypt. Five years later he would become a licensed ships officer. For 42 years he sailed and enjoyed a lifetime of adventure and travel creating a storehouse of memories that have found there way into his songs. Thanks to the inspiration of a very demanding college Literature professor,Will developed into a wordsmith, using various styles of poetry to remember time, place, events and people that crossed his bow on his travels. Many years of words and verse have been complied in notebooks kept safe in closets and under beds now dusted off to make the lyrics of his songs.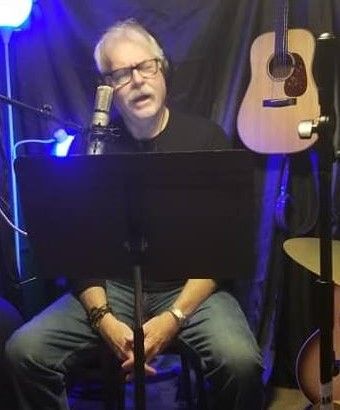 Captain Bill
  ( The B )
Way back when before Bill was a Captain, he spent his early career working with Ike and Tina Turner and Bob Hope as a sound engineer. He assisted bands like The James Gang and Brownsville Station with their sound, learning the sound engineering ropes along the way.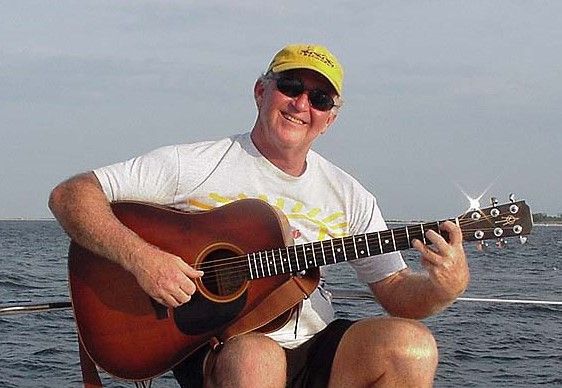 Bill then turned to working on computers to support his own growing family, before becoming a sailing instructor and private yacht Captain. It was here that the music bug bit him again as he played his guitar for his passengers and the music bug bit him all over again. His sound was influenced by the likes of Kenny Chesney, Jimmy Buffett and Bob Marley. Forty years after leaving the music biz in 2009, Bill went back to being a sound engineer. He produced music in his own time for his own shows and met the other half of W.B in Will in 2012. 
We See Ourselves As History." - Capt. Will
"Bits and Pieces!" is a ride through Capt. Will's life. The album is strong with songs that are remarkably well performed, mixed well and written perfectly. Younger acts are no match for W.B. and The Geezers, as every song has life breathed into it. The music and lyrics blend together well, and its music you cannot help but move with when you hear it.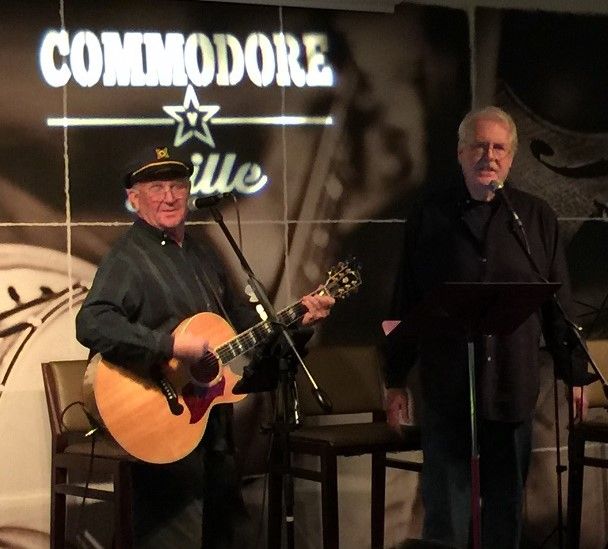 Age has not been a hindrance to these guy's; they see their decades as musicians as experience points rather than something that works against them. Their songs have been solidly built in bar rooms, open mic nights and evenings with friends. They've evolved and learned with their performances, and their music reverts to a time of old, where the songs would tell stories of love and sadness, laughter and life. You can take your pick when it comes to labeling W.B. and The Geezers, whether you pick Country, Roots, Americana with a splash of Bluegrass and a touch of comedy, they're doing a great job of touching all of their listeners right where it feels!
W.B and The Geezers have touched down way beyond the borders of the U.S. They have a growing fan base in Ireland, The UK, Europe, Australia and New Zealand, so their sound is being heard worldwide. Will and Bill bounce off each other and not just in music-form. They have a stage presence and charisma that you can feel crackling from the audience. "Bits and Pieces" is a album that will make you laugh, cry, dance and sing along with gusto. If these guys can embrace their age and all that comes with it, then you can embrace their music and tell everyone you know about their sound. Do you know these guys? If you don't, it's time to get acquainted with some of the most legendary music you'll ever experience!
Our new Album, "Bits and Pieces" was released March 21st 2020!